Understanding C2 entities
July 2017
Drupal Commerce now has a version 2 Release Candidate that is compatible with Drupal 8. This new version encompasses the Drupal 7 version of Commerce and some of the D7 commerce contribs. Although various use cases will be covered by C2, custom workflows will still be necessary for many sites. To program custom modules or plugins for C2 it is good to understand how the different entities relate. Here you can find a diagram of the Commerce 2 entity relations. I will try to update this graph as new Commerce releases become available.
Now includes the Commerce 2 Shipping module.
Use PDFs for printing in high res.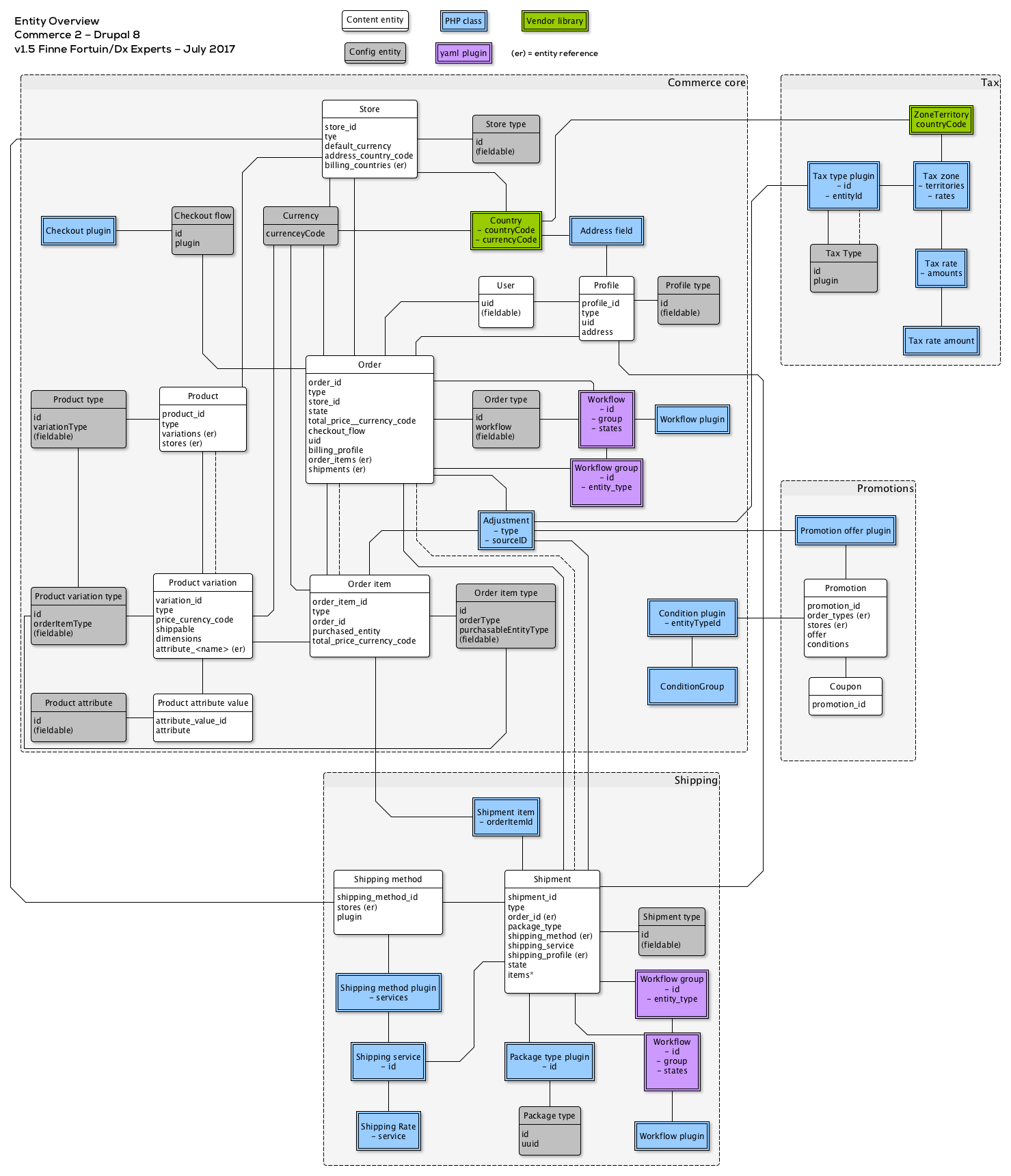 Less complete than the entity diagram above, the Commerce Order workflow still offers some insight into the Commerce Order processing.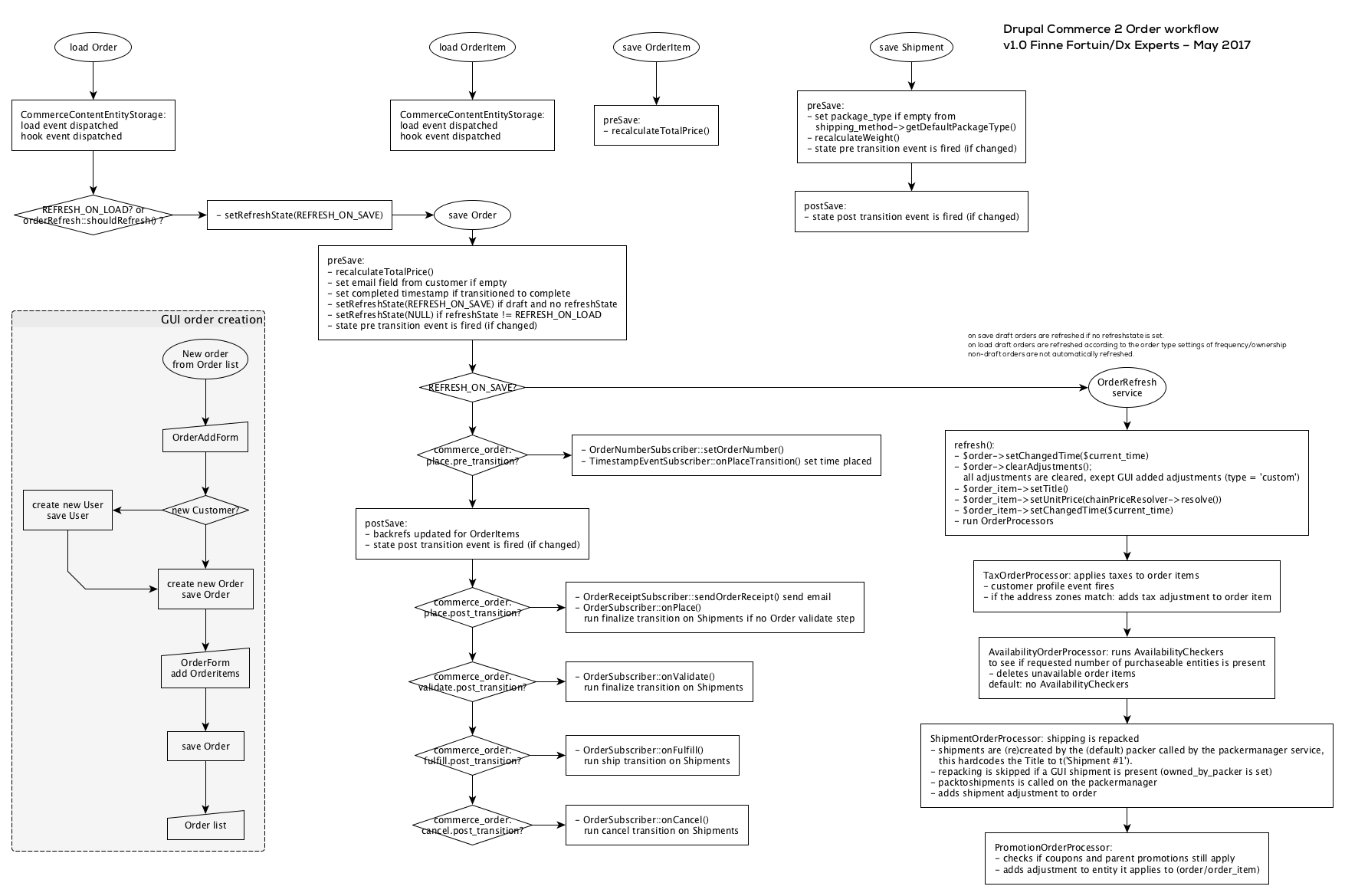 about the author
Finne Fortuin is Drupal development and deployment configuration expert.